HOME » The chimpanzees in Bossou
The chimpanzees in Bossou
Current Members
JIRE
Born in 1958 (estimated)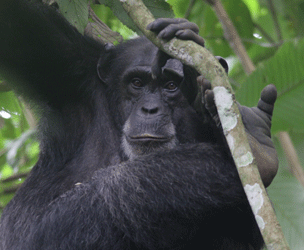 'meaning path in manon'
Jire has had seven offspring and is the most beautiful of the Bossou females. She is well respected by all community members. She is probably one of the best mothers due to her relaxed manner and caring nature.



Please click on the thumbnails to see the full-sized versions.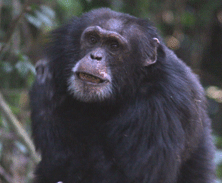 FANA's son
FOAF was the alpha-male of the Bossou community from 1998 until spring of 2004. He has a strong alliance with Tua, but spends most of his time with his favorite adult female, PAMA, especially when she is in estrous. His attempts to entice her to join him on consortships have nevertheless recently been hampered by YOLO, the new alpha male of the community.




Former Members
VELU
Born in 1959 (estimated)
Velu passed away on March 15, 2017 at the estimated age of 58.
View the VELU's Photo Gallery